4 tags
7 tags
One month from today...
I will be marrying my best friend.  I still can't believe that he wants me to be his wife.  He wants me for forever.  I feel so blessed to share in a love like ours, so unique to us, yet so perfect for us.  I am so very thankful for all of the experiences, good and bad that led me here.  Not only would I not be the person I am today, but I would have missed out on the greatest feeling I have...
5 tags
7 tags
2 tags
First RSVP!
Invitations went out at the end of last week and we got in our first RSVP! So exciting!
7 tags
2013, New Car, and Bucket List mark-off!
I've always wanted to learn to drive a standard and now I have to!  This is our new car.  I sold mine on January 2nd and we bought this one on January 3rd!  I'm really excited to have another Volkswagen.  My first 2 cars were VWs and I loved them both!  Way to go great fuel economy!  It's a TDI standard.  So guess what have to learn?!  And fast!  This picture is day two of my...
4 tags
5 tags
30 Day Happiness Challenge - Day #14
#14 A Convo that makes you happy (from a movie or chat or whatever) Although this conversation was from exactly 2 weeks ago, it has to be the best conversation I've ever had.  It only had a couple of words and was accompanied with many happy tears.   Taylor:  Will you marry me? Me:  Yes!
5 tags
November 13, 2012
This day with go down in history!  A Tuesday to beat all Tuesdays; and a birthday that I will never forget.  I just thought I was turning 25; acknowledging my quarter of a century of existence; remembering the past.  But little did I know, that day would begin a long journey into the future.  It would be the day that Taylor would ask me to marry him!  And I said yes!  Out loud and everything! ...
4 tags
4 tags
We Have A Sprout Winner!
We have a sprout in the garden already!  More details tomorrow!
5 tags
Gardening...1st Step: The Raised Bed
Knowing that it is a little late to be actually starting a garden, we decided to push on anyway.  This past weekend we built our raised bed.  We've been talking about it for what seems like forever.  Between deciding what material to make it out of, where to buy soil and what kind, and what to plant, it seemed like all we were going to do is talk about it, and not make any decisions.   ...
Love is Patient....or at least it tries.
The first of the fifteen things that 1st Corinthians says that love is, is patient.
4 tags
10 tags
1972 Superior Motorhome
The Story: So Taylor and I have ventured into the world of renovation.  Since we don't have a house to renovate, why not the RV that has been sitting in my parents yard for years collecting dust, bugs and who knows what else?!  My brother paid $500 dollars for this beauty.  And a few years later my dad bought it from him since it had been sitting in the yard nearly untouched.  My dad was...
4 tags
This makes me a little sad...
Heard that Mutemath was playing with Incubus this year.  Thought that could be cool.  But not this. :( 
5 tags
Traditions - Easter Egg Dying
So it has been tradition for one of my best friends, Sue, and I to decorate Easter Eggs and Christmas cookies every year.  We've been doing it since we were probably 4, with the aid of my mother of course.  We're 24 now and still carry on the traditions on our own.  Sometime after we graduated high school we added one member to our tradition, another bestest of friends, Valerie.  :) ...
3 tags
tumblrbot asked: WHAT MAKES YOU FEEL BETTER WHEN YOU ARE IN A BAD MOOD?
6 tags
Strawberry picking in Fredericksburg
Several weeks ago, Taylor and I went strawberry picking in Fredericksburg.  It was perfect timing because the peach trees were in bloom.  It was beautiful!  They only bloom for about 2 weeks, so we really lucked out.  My family has been picking peaches at this orchard for somewhere near 20 years and I always love going there.  So pretty! There were lots of bees hanging...
4 tags
T-shirt rolling
So I had been reminded of the time I spent folding t-shirts for Nothing More before we headed off to 5 Warped Tour dates in 2008.  When I was at the Puddle of Mudd show with them a few weekends ago, I spend a few minutes going through their boxes of merchandise before the show to get ready.  There were so few t-shirts in comparison to when I was on the road.  We were headed out for a week at that...
4 tags
Mudd Puddles?
So Taylor and I jumped at a chance to go back on the road with Nothing More for a show in Houston this past weekend.  It had been almost 3 and a half years since we were on the road with them before.  We thought it'd be fun, and the band was playing with Puddle of Mudd.  I've never been a big Puddle of Mudd fan, but I knew their radio hits from the 90s/early 2000s.  More than anything...
4 tags
2 tags
The Quark Serenity Prayer.
Today I have needed this prayer!
"Love is moral even without legal marriage, but marriage is immoral without..."
– Ellen Key quotes | Quotations at Dictionary.com
"There never was a good war or a bad peace. ~Benjamin Franklin"
– war and peace quotes | Quotations at Dictionary.com
1 tag
Leap!
Today is a day that only exists once every four years. Because of the way we keep time in combination with the earth's rotation and its revolution around the sun, we are left with a little bit of extra time each year. Some one in history decided to clump all of this extra time into a day that would occur every four years at the end of our shortest month, February. Now I did a little...
2 tags
Weigher of Options
I don't feel like I am an obsessive person. Ok, some things I might be a little OCD about, but that is more like hair in the bathtub, or folding clothes, stuff like that.  But over all, I'm a pretty indecisive person.  I have a hard time choosing my outfit each day, and I don't like choosing where to go for lunch.  I think about a purchase before I make it for a long time, just...
3 tags
Permian Basin
When they say Plains, boy do they mean it.  I guess I'm just used to hills.  I don't have a problem with the flat terrain, but as Valerie mentioned on our way today, there are no surprises on the other side of the hill.  You can see everything coming!  I thought that was an interesting thought.  And I think it's kind of true.  I have found myself in positions in the past when...
7 tags
Exhausted reflections
So today was the longest day I've had in a long while.  Not a terrible day, just long.  I had  a hard time sleeping last night.  It could have been the air mattress, or it may have been that I was at someone else's house in someone else's room.  Or it might have been that my mind was racing all night!  I wasn't feeling anxious, like before, but I was thinking about being...
6 tags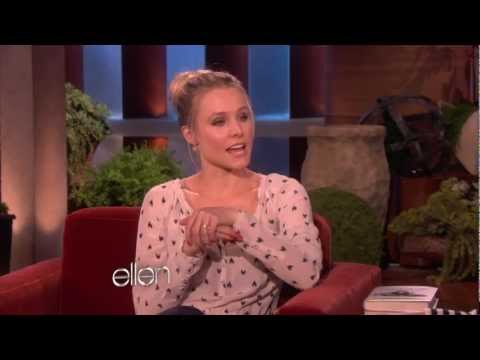 8 tags
"Out in the West Texas town of El Paso" numero dos
Today was the second day of our conference in El Paso.  It was a long, very busy day, but it was really good.  I think we had some great responses from most of the teachers.  I love to see everyone's reactions to the products and information that we bring.  It blows their minds!  And I get to be a part of that!  I actually got to be a monitor in a session that was all about math...
4 tags
"Out in the West Texas town of El Paso"
So for my first business trip, I didn't leave the state, but I did manage to make it into a different time zone.  I actually keep forgetting about the time change, oops.  Sorry for the phone calls back home or even farther in the other direction.  It's been a good trip so far. We are in a nice hotel, and I had my first room in my name!  Super cool! Hehe.  Today I got to spend time with...
4 tags
A Photo a day for 18 years →
I saw a link to an article about this guy on a friend's Facebook.  I read the article and then continued on to look at the website itself that the article was talking about.  The link to the article is below.  The author of that article apparently did some research.  It's an interesting story of someone not well known.  It makes me want to start up my 365 project again.  I love...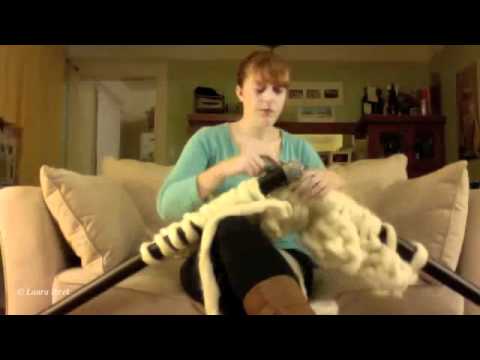 6 tags
Day 13 of Happiness Challenge: A Movie that makes...
I enjoy a number of movies, some of them happy, some of them a little darker, some simply interesting.  Most of them having to do with music of some sort. But I decided to choose a movie that simply makes me smile.  It's been one of my favorite's since I was a kid. Funny Face!  I do love Audrey Hepburn and Fred Astaire.  But I also love photography!  This is a scene from earlier...
2 tags
Day 12 Happiness Challenge: A Description or...
So I took a little break from my happiness challenge.  But I'm back!  I'm just extending the happiness! The person that I am choosing to write about tonight makes me very very happy.  He constantly makes me laugh, and always makes me feel loved.  He's my best friend and we're both a little crazy!  I can completely be myself with him. Things can be super busy and stressful...
3 tags
3 tags
Goodbye Orbit
I was reading an article yesterday about aspartame and how awful it is.  It has been known to kill ants, thought to lead to cancer, and turns into some kind of formaldehyde stuff when it's above freezing, which is almost always!  I don't drink sodas, let alone diet soda, so that isn't an issue for me, and I don't use artificial sweeteners when sweetening something - I...
Day 11 Happiness Challenge: Story that made me...
Well, my story isn't all that extraordinary.  I worked today, and actually wasn't feeling that great for the second half of the day.  But as I was walking to my car, I noticed something green on the fence.  It looked exceptionally large.  Anyone want to know?!  GIANT CATERPILLAR!  It was almost the length of two links of the fence.  and about as round as a quarter.  By the time I got...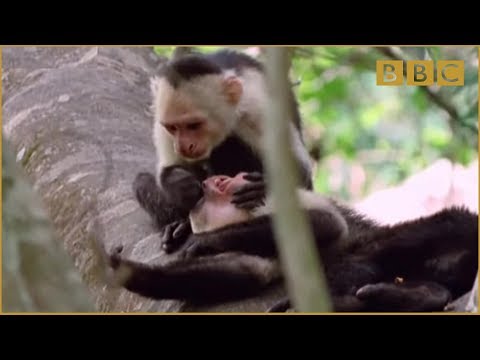 4 tags
So I've been knitting a lot lately
I do a lot of knitting around Christmas, just because I feel like it makes sense.  Make warm things when it's cold outside.  But I decided to not wait this year.  And what can you make that wouldn't be too warm for summer in central Texas?  Dishcloths!  This was my first one and I've completed 3 others.  I'll get photos up of those as soon as I can.  But here's a pic...
Day 9 Happiness Challenge: A site that makes you...
Well, I might be presumptuous in my assuming that by the word "site" they mean website.  I guess it could be a location.  I've been thinking website, so I'm just gonna go with it.  But whether this is uncreative or not… I'm going to say ***drum roll please*** TUMBLR!  I don't visit many websites other than my email, occasionally Facebook, my bank website...
3 tags
Day 8 Happiness Challenge: Search Happiness →
I thought this quote was good.  :)  snap-eat-love: "The art of living does not consist in preserving and clinging to a particular mood of happiness, but in allowing happiness to change its form without being disappointed by the change, for happiness, like a child, must be allowed to grow up." — Charles Morgan, English novelist Really love this idea; here's to happiness and amazing...